Trouble in "Hell"? Not sure what to do to get better? A few simple tips will give you the head start in getting that Gold badge for Season 2.
Normally I would be giving advice on upcoming patch notes and how it will affect champions in the current meta, but I decided to do something a little different to help out those of you who may be stuck in this so called "Hell".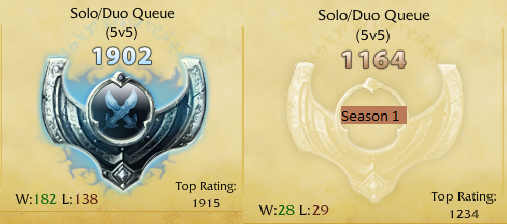 First off,  I recently acquired platinum (1900 ELO, Top 1915) while my rating in Season 1 was non-existent and my rating for most of Season 2 was in the 1200-1400 brackets,  I managed to claw my way from 1250 all the way up to platinum at roughly +12 ELO per win (trust me… it was annoying).  But how do you do it?  There are feeders and leavers and AFKers and Ragers.  Below will be a guide, albeit long (its very long),  with a few of the basic tips along with general rules that you should always follow.  Future Articles will include the different lanes and most effective methods of winning them.
Read More →